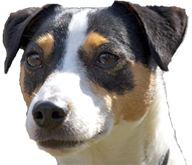 For Owners: Please be aware that we are a breed specific rescue for Jack Russells. We do not take mixes into our program and are unable to help you. If you are seeking a home for a JRT mix, please contact an all breed rescue in your local area.
For Shelters: If you are unsure whether the dog is or isn't a mix, please contact us for further assistance.
Please do not include any links in your message.
Please double-check the spelling of your email address so that we can contact you.
Please provide as much detail as possible to help expedite your question or issue.