Owner Surrenders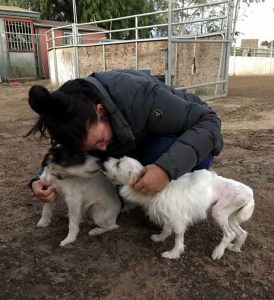 Surrendering your Jack Russell should be the hardest decision you ever make. We realize that sometimes circumstances are such that seeking a new home for your Jack Russell is necessary. If you have gotten your dog from a breeder, your first contact should be with the breeder. Responsible breeders should stand by their breeding's for the dog's life-time. If you contact us before you have contacted your breeder, you will be referred back to them for assistance.
Owner-surrendered Jack Russell's being considered for our Rescue program should be current on their vaccinations and altered. You will be required to provide pertinent information about your terrier, a picture of your dog and current veterinary records.
We DO NOT take aggressive Jack Russells into our program. We are sorry but due to liability issues, if your dog has bitten/nipped a human of any age or is extremely aggressive with other animals, we are unable to assist you. There are no exceptions to this policy. If you got your dog from a breeder, you should contact them for assistance. You may also want to contact your veterinarian to rule out any medical problems.
If you would like to contact us about surrendering your terrier into our rescue program, please fill out our Contact Form.
Please be aware that we are a breed specific rescue for Jack Russell Terriers. We do not take mixes into our program and are unable to help you. If you are seeking a home for a JRT mix, please contact an all breed rescue in your local area.
Lost/Found Jack Russell Terriers
If you have found a Jack Russell Terrier, you will need to comply with all county and state laws. It is a good idea to notify us in case we are aware of a terrier that has been lost. We DO NOT take possession of found dogs. Due to proof of ownership issues, found dogs should be surrendered to a local animal shelter. Please provide your contact information to the shelter. If you have lost a terrier, be sure to contact us. We are frequently contacted about found dogs and may have information.
Shelter and Rescue Group Surrenders
We can assist Animal Shelters and Rescue groups in a variety of ways. Please fill out our Contact Form for further information. We are a breed specific rescue. If you are unsure about whether or not a dog is a mix, please contact us for further assistance.