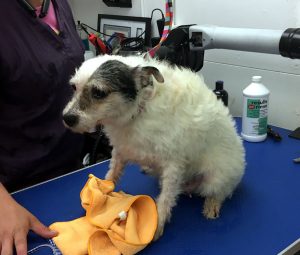 Update: Oct 7,  2018 – Update on Gracie!  We reached our fundraising goal!  Thank you so much to those of you who donated.  Gracie had her spay surgery and dental cleaning last week.  She also had a bump removed from her rear end. She is recovering nicely and is wearing a cone.
She is on the road to recovery. It won't be long now before we can start looking for the perfect forever family for Gracie.  Thank you so much for your support! Follow along here for updates.
Gracie's Story
You will probably remember this little Jack Russell (previous story).  Her name is Gracie. One of our volunteers from Iowa saw her photo on Craigslist back in July.  She suspected Gracie was from a puppy mill, and she was right. Gracie had spent most of her life in a barn birthing puppies.  She is about 7 years old. During that time, her breeder fed her mushy puppy food. As a result, her teeth are a mess. After her journey from Iowa to Texas in July, Gracie has made great strides.  She is safe and sound in a foster home near Sherman, Texas. She is learning how to be loved and cared for properly for the first time in her life.
Gracie is now ready to get her vet work done.  She needs to have a dental cleaning and also needs to be spayed.  When we first got her, she was overweight from eating all the puppy mash, but she is now a healthy 19 pounds and is ready for the rest of her life to start.  We would love to get her vet work done so that we can begin the process of finding Gracie a forever family.
The vet estimates that Gracie's spay surgery and dental cleaning will run about $600.  Please help us help Gracie by giving. No amount is too small…it all adds up! You can donate on our site with PayPal and all major credit cards.  Please notate that your donation is for Gracie in the name field.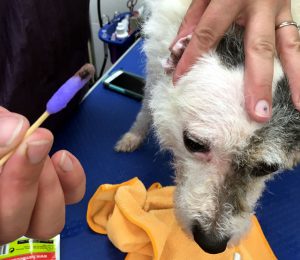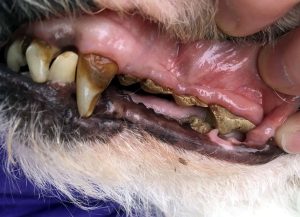 About Russell Rescue
Russell Rescue, Inc. is a non-profit 501(c)(3) corporation.  Donations made to Russell Rescue, Inc. are tax-deductible to the contributor.  Follow along here for updates. Thank you from Gracie!